BEAUTY & BOTOX® Event
BEAUTY & BOTOX® is a very special day for our med spa team at Dolce Vita. Join us November 9th, for a special BOTOX® Cosmetic Day pre-event featuring education, refreshments and special exclusive offers, complimentary consultations.
Select either our 1:00pm or 5:30pm event time slot at checkout
Take advantage of the benefits of rested relaxed facial lines and wrinkles, and our exclusive one-day deals. Experience beauty and confidence through the amazing benefits of this life-changing cosmetic treatment in the care of our med spa professionals.
– Non-invasive
– Relatively pain-free
– Requires no downtime
– Quick 15 – 20-minute procedure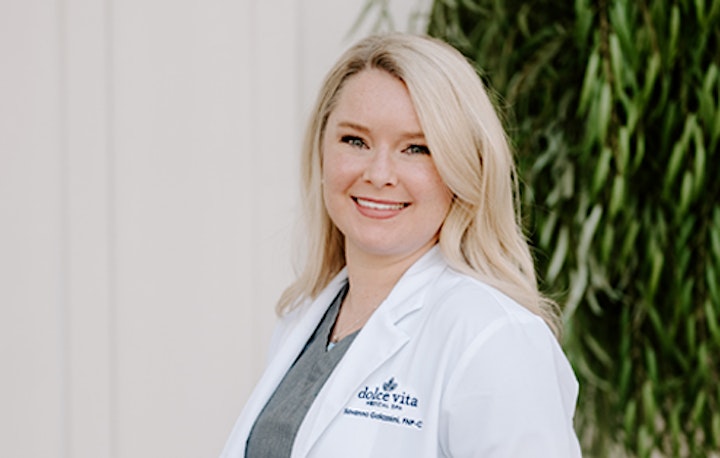 Spend time with Savanna Galassini, Dolce Vita's Aesthetic Nurse Practitioner, learn about the process of BOTOX®. Savanna is focused on providing quality care and maintaining direct lines of communication with patients and the entire health care team. She has more than 5 years of experience in the nursing and healthcare field. Savanna has extensive knowledge in the emergency room and oncology fields from previous experience managing complex patient cases.
At Dolce Vita Wellness Spa, our BOTOX® and Beauty Day is all about celebrating you! Experience the amazing benefits of this revolutionary cosmetic procedure for yourself, and don't miss out on our exclusive special offer!
• Buy 25 units, get 25 units free' Limited supply
• Buy 2 syringes filler, get 1 free! Limited supply
• Get double Alle points 11/17-11/21
Take part in our BOTOX® Giveaway and 75 incredible offers.
Based on a limited supply. Limit 1 per person.